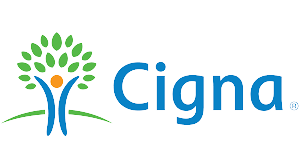 Our ADHD psychiatry service provides assessment, diagnosis, and evidence-based treatment for individuals with ADHD. Our specialized psychiatrists use medication management and cognitive-behavioral therapy to manage symptoms and improve daily functioning. Patients receive ongoing support and guidance throughout their treatment journey. Let us help you manage ADHD and improve your quality of life.
About Us
Our
Practice
MAVA behavioral is one-stop solution for your behavioral health care needs. Our mission is to provide the best treatment and health care possible, in a friendly and compassionate environment. We focus on getting you in to the doctor as quickly as possible, but we never rush care. Our friendly and respectful physicians and medical staff always take time to listen, explain and answer all of your questions.
read more
I have been using Mava for 2 years now and they are absolutely the best. The staff is extremely helpful and always happy to help. Alba has gone above and beyond for all of my special needs and requests.

Max P
The people here are wonderful..My daughter finally found someone with compassion and that would listen to her. She had so much trust in the people here she even moved her children here. The Dr my grands talk to are very helpful. My daughter passed and they were more than helpful for the grieving process.

Sandra Duvall
I love my new doctor already! She's very welcoming and thorough. I'm definitely going to be keeping her as my doctor. I'm very, very pleased. 😁

James Pawkett
Had a great experience with the Nurse Practioner there. Felt like she really listened to what I had to say and took into consideration my thoughts and wants. Oh and the receptionist Summer is great! Very helpful!

Kim Gilliam
Dr. Wellington listens to me and informs me about the medication that I am taking and what they do. She is patient and kind and the front office staff do their job the best they can with people who are sometimes angry, including me, at times. 11/10 Definitely would recommend.

Roy Baker
Get Started Today
Find the care you need without the hassle of trying to shop around for the right doctor. We handle the legwork so you can get the care you need without the stress. Get started today and get the required treatment through our Online Psychiatrist. Contact us to schedule your first appointment.